What Is Structured Water?
With all the hype about structured water spreading across the web these days it's time to shed some more light on this question:
What is Structured Water?
Structured water is known by some as the fourth phase of water (next to solid, liquid and vapor) and simply means water that is arranged in a crystalline pattern at the molecular level.
In the world of water purification
Structured water
is water that has been purified vibrationally in order to neutralize toxins. Water in nature is also typically structured. That's where the inspiration for most water structuring devices comes from. As water runs over rocks and dances around curves and corners the water spins and this spinning can structure water. There are many amazing devices today that can do the same thing by emulating nature and vortexing the water. Once the pollution is gone, water can resume its natural structure. Vibrational pollution is a program or memory of water.
READ MORE HERE...
---
---
Spirit Science 20 ~ Water
---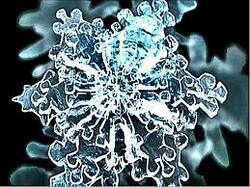 ---
---
Study from University of Colorado, Boulder:
---
From the desk of Tim Toula - Natural Action Water Researcher:
These structured water devices are helpful to anyone, anywhere, anytime...
I walked in on Clayton's talk on the energy of water seemingly randomly and within minutes like many others in the room became mesmerized by what this man was sharing about the energy of seemingly simple and everyday water. I became so fascinated that I bought a handheld structured water device within a few hours and immediately began to test and understand the power of these novel devices in the months following in my health practice with many patients.

Like many practitioners of acupuncture, chiropractic, and nutritional/herbal techniques, I have searched the world studying and practicing, good health with many amazing practitioners and patients in depth.
Immediately with the structured water devices, we noticed improved flavor changes to many liquids. More interestingly, all kinds of Chiropractic test points like…ICV, yeast, and allergy points instantly improved without any adjustments, needling, herbs, etc…just a glass of structured water!
Standard applied kinesiology tests, that so many ill patients come up weak on, improved significantly as to start regulating the whole autonomic nervous system – one goal of any health practitioner…again, just from a glass of structured water!

We did other tests. For example, normally, most wines, beers, and colas weaken one. After just one pass thru the device, instantly, we saw these muscle tests improve back to strong and even pulses balanced or went closer to balance!

The clincher was when we tested Coca-Cola on a patient with a recurrent skin rash. Coca-Cola, their favorite drink, placed under their tongue, instantly weakened them and also made pulses even more imbalanced.

But after one pass of the Coca-Cola thru the structured water device and the patient drinking the Coca-Cola, we were startled to find the patient holding significantly stronger than the patient's baseline test indicated and the pulses closer to balance! Coca-Cola as food? Who would believe it?
When Clayton states in his flyer, "Structured water should be one of the first "prescriptions" suggested to an individual who is seeking to mitigate a chronic condition", you can believe it.

I would like to thank Clayton Nolte for developing these structured water devices for everyone's health…They are simply amazing, powerful, and for a lifetime.

Though taken for granted everyday, there is much to understand about the powerful influence of water. Because simply, water can either empower us or weaken us…

Scientist David Schmidt when asked, "What are meridians made of?" Meridians are not made of collagen or muscle tissue, they are actually made of water; strings of charged water droplets, actually water molecules with charged ions such as calcium and magnesium. The water molecules line up in these very fine threads, which are charged electrical particles (electrolytes), and these meridians vibrate like a string.
Dr. Shui Yin Lo has shown how water can direct the Qi of the body thru the structured flow of energy in the body.

Dr. Masaru Emoto has shown us so many things about the dynamic power and intelligence of water Even the sages have taught us, that of the five elements (wood, fire, earth, metal, and water) the wise men would take the wisdom of water as their sage because in the end water will win, witness the Grand Canyon.
Master Chinese Herbalist Dr. Zhi Chen Guo shares with his herbal students and in his book, Body Space Medicine, to find the fluid/water blockage when helping patients because he knows this is a key to improving health.

The book, Your Bodies Many Cries for Water…shows us how important the need for enough water is in our bodies…And now, through structured water, we know how important the quality of our water is also.
When you just stop, and start to realize the value of structured water, as most know, our bodies are almost 80 percent water…Now, are we listening?

These structured water devices are helpful to anyone, anywhere, anytime,..at home or while travelling and are the foundation of a solid healthy life.

As you think of drinking plain water, making smoothies, coffee, or other drinks, now, think of instantly and easily, improving naturally the flavor and strengthening simultaneously your internal body energetics through these Natural Action structured water devices.

-Tim N. Toula, Spain 09/2011
Certified Korean Hand Therapist
B.E.S.T. & NET Practitioner
TCM Acupuncturist/Herbalist

---
How do we Measure Bio-Photonic Energy increase in Structured Water?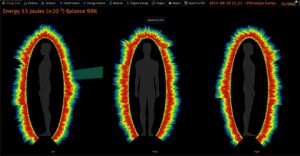 Dr. Konstantin Korotkov is a Professor of Physics at St. Petersburg State Technical University in Russia.

He is a leading scientist internationally renowned for his pioneering research on the human energy field. Professor Korotkov developed the Gas Discharge Visualization (GDV) camera based on the Kirlian effect.

GDV Technique is the computer registration and analysis of electro-photonic emissions of biological objects (specifically the human fingers) resulting from placing the object in the high-intensity electromagnetic field on the device lens.

When a scan is conducted, a weak electrical current is applied to the fingertips for less than a millisecond. The object's response to this stimulus is the formation of a variation of an "electron cloud" composed of light energy photons. The electronic "glow" of this discharge, which is invisible to the human eye, is captured by the camera system and then translated and transmitted back in graphical representations to show energy, stress and vitality evaluations.

---
---
Disclaimer: All the information on this website is up to you, the individual, to discern. We have taken an honest approach in presenting scientific data and supporting information so you may make informed choices. We make no claims and encourage you to do further research as to the benefits structured water has to offer.

Please contact us should you have any questions or comments.
---
Articles: