Structured water is known by some as the fourth phase of water (next to solid, liquid and vapor) and simply means water that is arranged in a crystalline pattern at the molecular level.
Benefits:

Fresh tasting invigorating water
Low surface tension, less than 46 dynes per cubic centimeter
Greater density
Wonderful showers & baths – no chlorine smell
No more dry itchy skin
No effects from sunburns
Less soap necessary when washing
Hair & skin rinses cleaner and feels better when washed
Healthier plant growth – green lawns – lower freezing point
Reduces chlorine requirements for spas & swimming pools
Reduces corrosion & deposits in pipes
Increases longevity of all systems that use water
Reduces odors around water use facilities

Improved growth of crops with increased biomass (27% to 40%)

Lower freezing point so plants can be sustained at lower temperatures



Removes existing calcium and aragonite deposits
Solvency of the water increases profits from sales of coffee & juice
Healthier gardens & household plants
Healthier farm livestock, domestic pets & fish
Structured water increases minerals, medications or any other supplement absorption to 100 percent
Eliminates polluting salts, chemicals or corrosive byproducts
Improved aerobic bacterial activity in septic & sewage systems
Structured water is loaded with negative hydrogen ions, i.e. "Hydrogen is the fuel of life."
Assists in the release of healthful vitamins & minerals to all life
Structured water contributes to the solution & well being of all
Structured water is the ultimate food
Structured water is the Greatest medicine
---
Energetic Qualities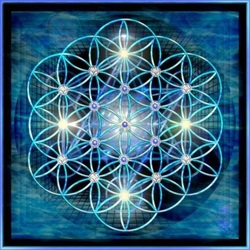 The Dynamically Enhanced Units (Grey Ball) contain proprietary materials amplifying the water to optimal energy performance!
erases water memory
entrains upon all the water and materials in its field of influence
restores our bodies and the environment

increase immunity to illness and disease

rejuvenates hair and skin

enhances and increases the energy potential of structured water

supports bio-field from electrical magnetic frequency pollution( EMF's)

---
---