Join the "WATER REVOLUTION"
Generate structured water for healthy people, pets, and planet!
About Our Structured Water Generators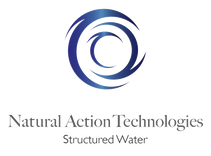 Our devices are designed to emulate Nature through motion and materials. Water Vortices have long been known as water's way of self-cleaning and energizing itself and the environment.

Natural Action utilizes a specific flow form geometry to establish a balanced vortex motion within the water. By its unique and innovative design, a special dual or double helix vortex is induced into the water.

This basic function is achieved seamlessly through the special flow form and is the reason rivers and streams in nature always alternate between left and right turns. In addition, we implement rare and proprietary materials within the flow form which through vibrations inherent to all matter, transfer properties into the water without physically adding anything to the water.

This form of treatment, which is known as 'passive water treatment', alters the organizational levels of the water's molecules to a higher degree. Subtle energies and properties are altered in the water to improve and restore natural functions. Water molecules are designed to work in groups and as 'one whole body'- hence it is the most predominant substance on earth and without it, no recognizable form of life exists.

​By including the basic principles which are contained in a natural mountain stream, we bring to you energetically and molecularly organized coherent water. These principles are deployed in a compact, easy to use device, which delivers you water in a more natural and biologically friendly form. Once an esoteric and elusive mystery, Structured Water is now understood on a basic level and is of great interest to consumers, industries, and universities throughout the world.
---

Inventor and founder of Natural Action Technologies, Inc., Clayton Nolte has dedicated his life to implementing water technologies that are truly "out of this world."Throughout his dedicated research, he observed unique and subtle phenomenon within water, which occurs naturally. He realized our modern-day methods of moving water were missing key ingredients which over time, would have great consequences to the overall quality of water. He was then inspired to design, develop, and implement simple technologies which work with our existing infra-structure to restore these essential properties.
In 2010 Clayton Nolte founded Natural Action Technologies, Inc. to create technology through water products that enhance life, clarity and consciousness. Today, Natural Action Technologies, supplies products to over 22 countries worldwide throughout its distribution network. Natural Action Technologies Inc. is widely considered to be one of the first global producers of modern Structured Water Technology and continues to establish itself as a leading world supplier. Clayton is now retired.

Jonathan Butts is the CEO of Natural Action Technologies and is taking the company to greater heights.

---
---
Dana Plant, Owner of Structured Aqua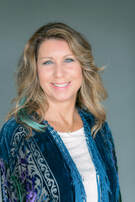 Dana Plant
is qualified in the field of
metaphysics and the healing arts
with over 30 years experience. She is a certified Clinical Master Aromatherapist, Energy Healer and Professional Psychic Reader. She is most interested in vibrational medicine and healing based technologies.
Dana has studied energy medicine her entire adult life and is on the cutting edge of energy healing technologies, so it is no surprise when she was introduced to Natural Action Technology's Structuring Water Devices. Dana has always been very careful not to just jump on any bandwagon without thoroughly vetting the things she comes across, so she was a bit skeptical until she experienced first-hand the healing effects structured water had on her.
As an athlete and equestrian throughout her life, Dana put her body through some "heavy lifting". With her undying love for horses, Dana lived the cowgirl life as a tween which has continued to this day. In high school Dana was a sprinter running the 400 meter relay, as well as playing 2nd base in softball. She went on to win a body building competition in her late twenties, but decided not to continue due to an injury and realizing she would have to take steroids in order to compete at such a high level. She began her rehabilitation with her consistent yoga practice that continues to this day.
"All of the wear and tear over the years has really put a lot of stress on my body. I had a severe shoulder injury from body building, as well as a painful right knee. I would have to modify my yoga practice to take care to prevent further injury and pain. Once I began drinking structured water on a regular basis, I noticed I no longer had to modify my practice to protect my knee. It was very eye opening. There were many other indications of things improving such as more energy during the day and better sleep at night. Bathing and drinking in structured water has become a way of life. I can't imagine if I had more extreme health issues to deal with--what a blessing it is to incorporate structured water in your daily regime".
So first and foremost, structured water is vital to health and well-being whether you are experiencing severe health issues, general aches and pains, or just wish to remain healthy. STRUCTURED WATER IS FOR EVERY ONE--including plants and pets!
As for all of the energy healing stuff--structured water should absolutely be your very first course of action! EVERYTHING IS ENERGY.
For more information please visit
essentialhealingservices.com
---